Slip, trip, and fall cases account for a significant number of claims in the field of personal injury law. Slip and fall claims are expected, with causes ranging from wet floors and icy sidewalks to unlevel concrete and frayed carpeting. It means that a person can sustain severe injuries in a variety of ways. As one of the most common types of slip and fall injury claims, it is not surprising that a few myths surrounding such cases may confuse the average slip and fall victim. So, to protect yourself and gain clarity, it's a good idea to learn the truth behind these myths. As a result, in this article, reputable Workers' Compensation Law Attorneys in Los Angeles CA dispel common myths about slip and fall case scenarios.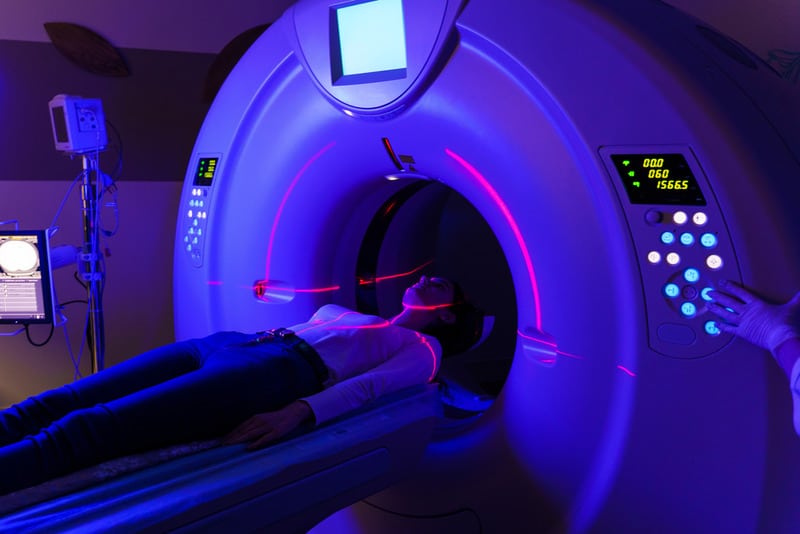 Myths About Slip And Fall Cases
Myth #1: You Don't Need To See A Doctor If There Is Nothing Broken Or Bleeding.
Most people are so ashamed after a slip and fall accident that all they want to do is flee the store or the area where the incident occurred. Injuries may also be concealed by the adrenaline coursing through your body. Many people feel fine on the day of the accident but wake up the following day feeling like a semi-truck hit them. It is a good idea to be evaluated after a slip and fall accident.
Myth #2: You Don't Have A Valid Case.
Many victims are unsure about another person's liability or duty of care because slip and fall injury cases can be complex. As a result, they tend to believe anyone who tells them they don't have a solid or valid case. However, there are so many minutes and intricate details that go into an accident claim's investigation that a person cannot always trust the validity of a slip and fall case at first glance. That is why you should seek the advice of a slip and fall injury attorney.
Myth #3: You Can't Pursue Your Claim, A Public Warning Sign Posted In The Area.
Although posting a warning sign to warn others of a potential hazard is standard procedure, it does not always absolve a person or entity of liability for a slip and fall claim. Several other factors contribute to accidents like these, and a sign alone will not eliminate liability.
Myth #4: The Property Owner Is Obligated To Cover Your Expenses.
The property owners are only liable for injuries caused by their negligence. If your fall was caused by recently mopped floors that were not adequately marked as slippery when wet, the owner might be held liable. If your injuries were caused by running through a marked dangerous area, the property owner might not be liable.
Myth #5: You Can Only Recover From Economic Losses.
This common lie also deceives many slip and fall victims. Victims of slip and fall injuries can seek compensation for more than just hospital bills, medical expenses, and lost wages. A law court can also grant compensation for non-economic damages and even punitive damages if the negligence was outrageous, depending on the severity of the injuries, the extent of negligence, and other factors.
Myth #6: You Are Greedy If You File A Claim For Slip And Fall Damages.
People frequently complain about the rise in frivolous lawsuits, but a slip and fall claim can result in serious injuries. If the property owner's negligence caused your slip and fall, you shouldn't have to bear the burden of medical bills and lost wages.
Myth #7: A Quick Settlement Is Better For Both Parties.
It's true, most injury cases, including slip and fall claims, are settled out of law court. However, this does not imply that a quick settlement is in your better interests. If you are offered a settlement soon after your injury, the insurance company may be attempting to exploit your concern about medical expenses and lost wages to force you into accepting a settlement that is less than what you are entitled to.
Myth #8: You Do Not Require The Services Of An Attorney.
The property owner and their insurance company are likely to have an experienced legal team on their side. Hiring a slip and fall injury attorney dedicated to advocating for the rights of slip and fall accident victims will ensure that your rights are protected and that any potential settlement to which you may be entitled is maximized.
Workers' Compensation Law Attorneys In Los Angeles: Consult A Slip And Fall Injury Attorney
There are several myths surrounding slip and fall claims, and because they vary so greatly, it is critical to retain the services of an experienced attorney specializing in slip and fall accident cases. They can thoroughly investigate your accident and determine whether you have a valid claim. If you do, they will represent your case without charging you a dime until they win for you. That is referred to as a contingency fee basis. In other words, we will forward all expenses associated with investigating and handling your case. We will even help you get the necessary medical treatment. There will be no upfront fees, and we will only be paid if you use our services. Because we have extensive experience with slip and fall injury claims, we can handle workers' compensation, personal injury, premises liability, brain injury, and other related cases.
The Oktanyan Der-Grigorian Law Group
To learn more about slip and fall injury claims in Los Angeles, California, USA, don't hesitate to contact The Oktanyan Der-Grigorian Law Group at (818) 975-3080. Our reputable Workers' Compensation Law Attorneys specialize in slip and fall accidents. Also, we provide free initial consultations to discuss your accident and determine your compensation eligibility. Moreover, we never charge attorney fees unless we win for you! You can visit our website if you have any further questions or concerns about slip and fall cases, so call ODG Law Group right away!