According to the Occupational Safety and Health Administration (OSHA), musculoskeletal injuries or orthopedic injuries are responsible for over a third of all missed days of work of an injured worker. Moreover, it accounts for more than one-third of all workers' compensation claims awarded to workers across the United States. 
If you suffer from an orthopedic injury as a worker in California, consult a doctor for an accurate diagnosis. Contact an expert Los Angeles orthopedic injury attorney to help and guide you on how to file a claim for an orthopedic work injury claim.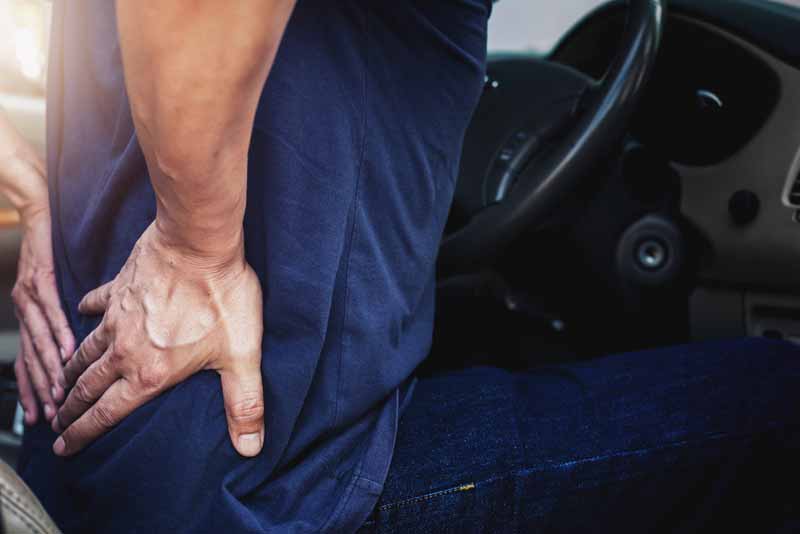 Los Angeles Orthopedic Injury Attorney: Why Do Orthopedic Injuries Occur?
A worker with a demanding job usually experiences persistent stress and deterioration. It's because the bones and muscle structure support the whole body. If you're overloaded with physical and demanding work, your muscles and joints can easily develop micro-tears and micro-fractures, respectively. 
Damaged muscles and joints may heal but when repeatedly used and overworked, these minor injuries could result in major injuries. It will take longer for major injuries to heal while some may require surgery. 
The most common orthopedic injuries associated with demanding physical labor include:
Back and Spine Injuries
These injuries may occur due to slips and falls, carrying massive objects, or unexpected strains. Often, these are injuries are debilitating and result in prolonged symptoms. They can vary from minor strain and sprain to an extreme spine injuries. 
Joint Problems
Orthopedic injuries also target joints in the shoulders, hips, knees, and elbows. When overtaxed, they are extremely vulnerable to physical injury. Joint problems occur due to repetitive lifting or frequent use of the knees.
Sprains and Strains
Recurrent stress can develop sprain or strain which causes muscles to experience pain while limiting the range of movement during the healing process. 
Joint Dislocations
A joint dislocation occurs when part of the joint pulls out of the other connecting bones in the joint. An example is when the humerus in the upper arm displaces from the socket in the shoulder blade. This injury can be corrected by accurate realignment and positioning of the dislodged bone back into its socket. Generally, dislocations cause excruciating pain. 
Crushing Injuries
Crushing injuries occur when a hard or heavy object falls on top of you. These hefty objects can crush the muscles and bones which require immediate medical attention. 
The abovementioned conditions and injuries may take longer to heal. Additionally, victims may need considerable therapeutic treatment before they can move again the same way prior to their accidents or injuries.
There are some instances when an orthopedic injury might not heal and prevents the victim from going back to work. However, when the injury happened during the victim's employment, he may be eligible for compensation for his medical expenditures and other damages. Speak with a Los Angeles orthopedic injury attorney to help you file a claim.
Filing a Workers' Compensation Claim for an Orthopedic Injury
California mandates every employer and company to carry workers' compensation insurance. It will help workers to pay for their medical bills and other expenses if they sustain injuries while doing their jobs.  
Orthopedics involves the body's internal structure – tendons, skeleton, ligaments, and muscles. If they become injured, it would be difficult to restore the complete utilization of the body. Most orthopedic injuries are long-term or permanent. The expenses involved in the treatment could be expensive and filing a workers' compensation claim is the only way to rectify medical bills and other things associated with the injury.
The California Division of Workers' Compensation (DWC) processes and manages workers' compensation claims. They will analyze it together with the worker's medical condition to specify their worthiness for benefits.   
Your disability rating as a victim specifies what kind of benefits you're appropriate to receive and how long you might obtain them. Generally, the California DWC will regulate disability benefits to 104 weeks, however, it can extend to five years. 
Short-term disability benefits (weekly) typically amount to about two-thirds of the claimant's average weekly salary. Permanent benefits are attainable for injured workers who developed permanent impairment because of work-related injuries that restrict them from working in the future. 
Filing a claim is a complex process because of the requirements needed to present before an injured worker can acquire benefits. Working with a knowledgeable Los Angeles orthopedic injury attorney can help you speed up the process and improve your odds of getting higher compensation. 
Need Assistance with Your Workers' Compensation? ODG Law Can Help.
We understand the stress, pain, and economic pressure an injured worker goes through. That's why at ODG Law, our skilled orthopedic injury attorneys always do their best to ensure the protection of the workers' legal rights.  
We'll take care of all the documents needed for your claim while you concentrate on your fast recovery. We work on a contingency fee basis and you don't need to pay us upfront. No win, no pay. We will help you not only to secure the maximum benefits you deserve but also to inform, educate, and represent you to the best of our knowledge, skills, and expertise.
Call us today for a free evaluation of your case. Dial (818) 975-3080 or you can send your queries to our email.