Psychological stress may result in psychiatric conditions, physical enervation, or both. California allows compensation for a wide array of disabilities stemming from work-related mental stress. A majority of psychiatric injury cases include costly court procedures, and high expenses for medical treatment, analysis, and compensation can be exceedingly high. The latest modifications in the law have heightened eligibility. At the same time, it initiated a higher threshold of evidence in justifying cases of psychological stress-related disability. This can be difficult on the part of the affected worker or employee. Speak with ODG Law's skilled Los Angeles workers' compensation lawyers to help you file workers' compensation. Dial (818) 975-3080 and book a free consultation.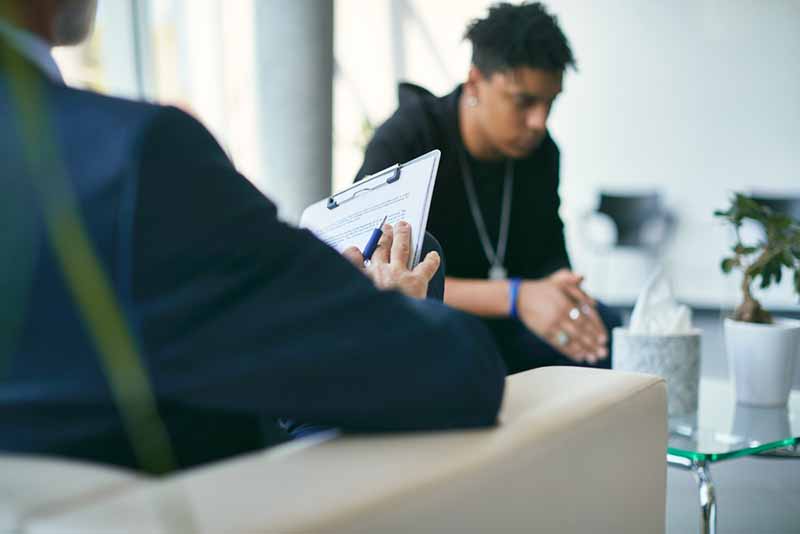 California Workers' Compensation Requirements for Psychiatric Injuries 
A barely psychological injury is at times known as a "mental-mental claim" or a "stress claim." In a case such as this, you may be suffering from mental or emotional injury, usually as a consequence of exhausting work conditions.  
These injuries may compel workers to sit back and may leave them incapable of performing particular tasks. It includes difficulty focusing on work or communicating with other people. Tasks that are too demanding not only stress your body but your mind as well, especially if you're working in a warehouse and strictly following a quota. Such conditions may qualify as psychiatric injuries under California workers' compensation. 
The system handles psychiatric injuries differently from physical injuries for two reasons. Initially, psychological injuries are generally based on the employee's internal experiences, such as thoughts and feelings. Second, psychological conditions can result from many reasons, including different personal reasons that are not work-related such as marital or financial problems. 
Employees and insurance companies contended that faking a psychiatric injury is way too easy. Likewise, affected employees blame their work for developing emotional disorders when the truth is, it's because of their life's condition.  
Because of this, you, as an affected worker must meet all of the requirements to obtain benefits for a psychiatric injury. Hiring a skilled Los Angeles workers' compensation lawyer from ODG Law can help prove your psychiatric injury.
You should have a "mental disorder," diagnosed under recognized methods

Taking your mental disorder into account, you should have necessitated medical care or experienced a disability 

You should have worked for a company or employer for a minimum of six months, except that your emotional disorder developed from an unforeseen relentless condition at work.

You must justify that "substantial circumstances of employment" were the major causation of your psychiatric injury
Basically, the last requirement means that your personal struggles in life have nothing to do with your emotional disorder. Moreover, your psychological injury should be the result of your working condition which is at least 51% responsible. 
In addition to the strict conditions for proving your work-related psychiatric injury, your benefits will be more limited unlike for physical injuries. You'll possibly be eligible for payments for medical care and temporary disability benefits if you need to take a leave.
It will be harder to acquire permanent disability benefits for an emotional or mental condition. It's because once you take some time off from your draining work environment, your employer or company assumes that you'll completely recover and be able to find new work.
Insurance companies won't provide your compensation that easily. Remember that they are for profits and not for helping injured workers, in general. They will challenge your claim and dig deep to find out if you are undergoing some family issues or have past experience with a mental condition. Hiring a skilled Los Angeles workers' compensation attorneys is the best decision you will make for your sake. 
Skilled Los Angeles Workers' Compensation Lawyers: What About Stress or Pressure from Personnel Actions or After Layoff Advice?
Although insurance companies are notorious for denying an injured worker's claim, they also have the right to reject it for some reasons. They will decline your claim if your employer proves that a good-faith, unprejudiced personnel action was predominantly accountable for your psychiatric injury. This pertains to warranted criticism of your work performance or the rejection of a promotion.
Moreover, you will have a denied claim when you filed it after receiving advice about getting laid off or fired, except if your psychological injury was the outcome of unexpected and consuming workplace events.
Is it Possible that  Work-Related Physical Injuries Can Cause Psychiatric Injuries?
When you suffer a psychiatric injury due to a physical work-related injury instead of job stress, it would be easier for you to prove that your emotional or mental condition is work-related. 
For instance, you had a slip and fall accident while doing your work. You feel depressed for being bedridden for several months, and enduring excruciating pain. Since depression usually occurs in people dealing with extreme pain and disability, associating the mental condition with the work-related incident.
These types of injuries are also known as "compensable consequence" injuries due to psychiatric injury is the outcome of the physical injury. However, you won't receive any permanent disability benefits for psychiatric injuries if it's a compensable consequence of a physical injury unless:
You were a victim of violence at work or have experienced work-related violence

Your initial physical injury was appalling, such as a serious head injury

Your injury occurred before 2013
Adequate Evidence is the Key to Getting Compensation
Filing workers' compensation for psychiatric injuries is harder than it seems  You need to provide adequate evidence and extensive documentation that your working condition caused your injury. This claim depends on the doctor's testimony and evaluation. Several factors are also taken into account such as performance reviews, personal problems and health, and educational and employment records.
Seek Help from a Skilled Los Angeles Workers' Compensation Lawyer
When you encounter problems filing workers' compensation for your psychiatric injury, ODG Law is always here to help you. We'll help you gather sufficient evidence to ensure that you'll get the compensation you deserve. If necessary, we'll represent you in court and provide you with a wide coverage of legal help.
Our compassionate and skilled Los Angeles workers' compensation attorney will guide you throughout the process. Contact us today for a free evaluation of your case. We work on a contingency fee basis. Call (818) 975-3080. We'll help you fight your battle.