Work-related accidents are among the most common accidents as most of the employees spend most of the time in the workplace. It ranges from minor accidents to major ones where employees sustain injuries. When this happens, employees hold on to their rights under the Workers' Compensation Law. The law states that when employees get injured while performing their job-related duties, they are entitled to compensation. However, it is not as easy as it sounds. Workers' comp lawyer LA understands how complex workers' comp claims can get. Therefore, legal guidance is essential, especially for those who are struggling to file a claim. 
Some injured employees fight for their rights, yet some would rather keep it all inside and stay silent to keep their jobs. There are instances where employers and insurance companies get too confusing and disappointing. They delay or even deny the workers' comp claims of injured employees because they do not want to release money. This kind of situation should not be taken for granted by any injured employees. All they need is an experienced workers' comp lawyer Los Angeles who can fight for them to obtain the deserved compensation. The process may not be easy, yet having the right legal support system can make a lot of difference.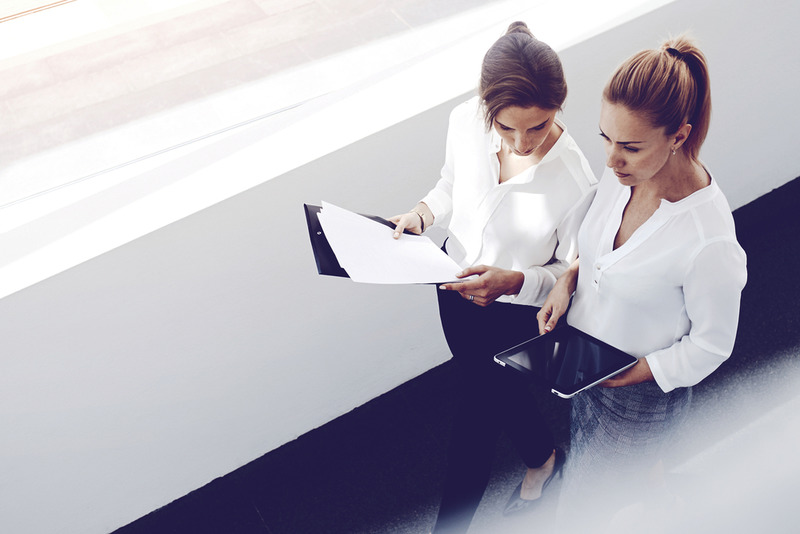 How To File A Workers' Comp Claim?
If you or someone you love has been injured at your workplace, then learning how to file a workers' compensation claim is a crucial step to take. You will be entitled to receive compensation for your losses and medical bills that resulted from the injury. Workers' comp lawyer LA discusses the process so that you would understand better how it works.
There are two ways to file a claim, which is through the local office or state authority. However, filing a claim with your work's human resources department may be faster and easier. Here are some of the necessary steps you will need to follow when filing a 'workers' compensation' claim:
Collect your paperwork. Before you file your claim, you will have to collect all the necessary paperwork and information related to the incident. This includes medical reports, police reports, prescriptions, and any other documentation that pertain to the injury. Ensure that you keep everything you can when you file your claim so that it is easy to find. You will also have to provide many details about the incident, including the dates and the details of how it took place. This will be crucial in the negotiations with your employer.
Get your hands on your workers' compensation claim forms. After you file your claim, you will have to wait for a few weeks for it to be processed. During this time, your handbag or vehicle (if you were injured on-the-job) will be out of service, so you should start looking for a replacement. You may also be required to attend a seminar or training course to teach you how to read the workers' compensation claim forms. If you have any questions or concerns about your filing, don't hesitate to call your employer and speak to an authorized representative.
Double check the process of filing a claim. When your claim has been filed, you will no longer have to worry about collecting your medical bills or dealing with your injuries. You will be able to get a check for your compensation almost immediately. However, you must follow these simple procedures to ensure that you get the best possible check without any problems. First, you need to ask your doctor for a medical certificate stating that you suffered an injury on the job. Ask for a copy of this report to keep with your records. Also, request a copy of your work policy to know exactly what you are entitled to as a worker.
Follow up. When your compensation claim has been filed, you should continue to follow your employer's instructions. Please keep track of any checks you get and follow their progress. If an accident occurs while you are off-the-job, contact your employer immediately. It is essential to keep all your records, including those from your employer, in a secure place. This will help you later if an accident occurs while you are at work.
Seek legal advice. Now that you have everything ready, you can go ahead and file the claim. But before doing so, consult a workers' comp lawyer LA who can help you understand your rights and the procedures involved in the case. You may also find lawyers who have expertise in dealing with your specific case. So, before you proceed, you must see if the lawyer has enough experience dealing with your particular case. This is essential in determining whether your 'compensation claim' will be successful or not.
File a claim. Next, you must submit documents to your employer. These documents include your medical reports, a list of all the injuries you suffered, the supporting documents, and anything else that proves the facts of your injury. You can also hire an attorney to handle the legal aspect of the 'compensation claim.' This is recommended, especially for people who aren't familiar with the process of filing claims.
How Can Workers' Comp Lawyer LA Help You?
Workers' compensation claims are quite tedious and time-consuming processes. This is why you should take all necessary steps to minimize the burden of the process and maximize your claim's chances of success. So if you think you will undergo a grueling process to get back your lost wages and medical benefits, think again. Make your 'workers' compensation claim right and protect your rights by seeking the help of an experienced lawyer.
Oktanyan Der-Grigorian Law Group has been serving injured workers since 2011. They have worked closely with those in dire need of their help, and they have successfully obtained compensation for them over the years. Workers' comp lawyer LA of ODG Law Group knows how to navigate the legal system. Thus, you can be assured that they will do everything they can to guide you throughout the process. Contact ODG Law Group today at (818) 975-3080.