Even though society today has become much more aware of the dangers that even a slight blow to the head can cause, there are still situations that may arise in life where you can be at risk. Accidents happen every day, and all it takes is involvement in an auto accident, a slip and fall in the stairwell at work, or a fall from a ladder just a few feet off the ground where your head hits and you can suffer a concussion or a worse head injury. When a situation like this arises, and you or a loved one suffers head trauma in Glendale, you need to know who to contact right away so you can get the appropriate treatment and help.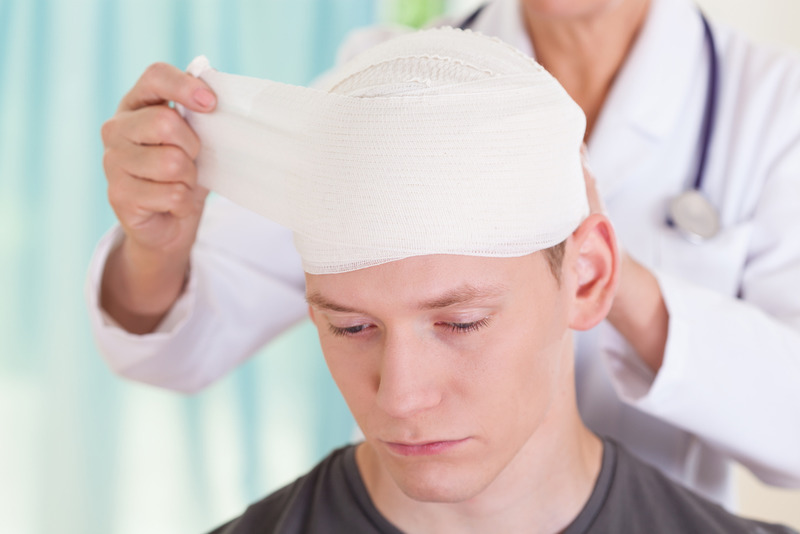 Medical Assistance and Head Trauma
The first thing you should always do is make sure proper medical treatment is sought immediately. Even if it seems like there was just a minor head injury like bruising or a bump, calling 911 and getting emergency personnel to the scene to check you or your loved one is a prudent decision. Trained staff can look at you and determine if you may have concussion symptoms and if you should go to a hospital for further evaluation or treatment. Many situations can go from bad to worse very quickly when head injuries are involved because signs of trauma may not present themselves right away. It is best for you to get checked out as soon as possible to avoid more significant injuries or problems.
How An Attorney Can Help
Whether the accident you were in occurred while you were driving, at the supermarket, or while at work, speaking with an attorney when you can could be the right decision on your part. If your injuries are the result of the negligence of another party, that party may be responsible for taking care of your medical bills and compensating you for your injuries. An injury like this at work may fall under worker's compensation, in which case a lawyer can advise you and assist you in filing a claim.
The Right Guidance For Seeking Help
If you or your loved one has experienced head trauma in Glendale, and you find that you need legal advice or guidance, so you take the proper steps and precautions, please reach out to us here at the ODG Law Group as soon as you can. Head trauma cases can change from moment to moment, and you want to be sure you get the correct medical treatment and that any lasting or long-term care needed is paid for by the responsible parties. You can find out more about our practice and the services we provide when you read the information on our website, and if you wish to contact us, you may use the contact form on our site, or you can call our office directly at (818) 975-3080. Do all you can to ensure the correct approach is taken with this delicate situation.