If you are a regular employee who sustained a work-related injury or illness, you may be eligible for workers' compensation. Workers' compensation benefits are given to most job-related injuries. There are some exceptions as workers' compensation laws vary from state-to-state, employers, and insurance companies. As a matter of fact, some employers and insurance companies choose to deny workers' comp claims despite being legitimate, leaving injured employees to face such a complicated system to achieve the deserved benefits. Some injured employees choose to give up, yet some also find a way to make it work. The wisest thing to do is find the best workers' compensation lawyer in LA to help you in every step of the process. Having their legal assistance ensures that you may be able to conquer the difficulties along the way. 
Hiring the best workers' compensation lawyer in Los Angeles will put you at a great advantage. Aside from obtaining the benefits, the workers' comp lawyers work to communicate with relevant people, gather medical documents to support your claim, negotiate for a good settlement, and represent on your behalf during the workers' compensation hearing when it happens. It is vital to note that the claim adjusters and insurance companies' attorneys are not on your side, as they would gladly reject your claim to hold out releasing the benefits. Fortunately, the best workers' compensation lawyer in LA is experienced and knowledgeable, so whatever case is presented, they can always find a way to present a strong claim. 
General Information You Need To Know About Workers' Compensation 
When you hire the best workers' compensation lawyer in LA, they ensure that you understand the essential matters regarding the workers' compensation claim you are about to file. It is a broad law, yet you deserve to know the basics. From then forward, Oktanyan Der-Grigorian Law Group ensures that you would not be left alone in this tough and complex process. To learn more about how workers' compensation works, read further in this comprehensive article.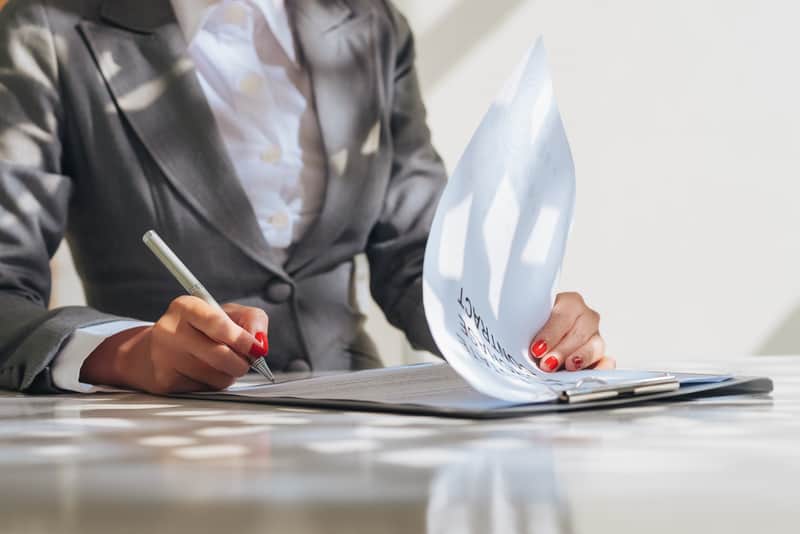 Workers' Compensation Definition
Workers' compensation is a law that allows employees to receive benefits after suffering from a work-related injury or occupational illness. The benefits under this law include income loss replacement, medical expenses, rehabilitation, among others. This law is considered to follow a "no-fault" system. Employers can finance the benefit by availing of insurance premiums. As companies may self-insure, this information varies in different states, meaning they pay all the claims independently. 
Type of Covered Injuries or Illnesses 
Four types of work-related injuries or illnesses are eligible for workers' compensation. 
 Any physical injury sustained at work or while performing job-related duties. This includes exposure to toxins, hearing loss, or carpal tunnel. 
 Any preexisting condition that could be aggravated while performing work-related tasks. This may include a back injury. 
Any injuries happened during breaks, work-related activities, and at-work injuries caused by the existing facilities. 
Any injuries caused by mental and physical distress due to increased working hours or duties and stress. Some states include the employee's developing mental condition due to the employer's harassment or demands. However, it is essential to note that some states exclude this aspect from workers' compensation benefits. 
Regarding diseases or illnesses, when diseases are contracted due to toxin exposure at work, it is covered by workers' compensation benefits. Moreover, disease or illness should be contracted by the employee under normal working conditions. 
It is best to ask for a legal consult from the best workers' compensation lawyer in LA to ensure that you are on the right path.
Types of Not Covered Injuries
There are limitations in workers' compensation benefits. Work-related injuries that are not eligible for workers' compensation are as follows: 
Injuries suffered intentionally, including those who start a fight
Injuries suffered by an employee who committed a serious crime.
Injuries suffered by an employee who was not present in the workplace or not performing job-related activities.
Injuries suffered by an employee who violated the company's policies. 
Injuries suffered by an employee who was under the influence of alcohol or illegal substances.
FAQ: Can I be fired if I file a Workers' Compensation claim? 
No. Workers' compensation laws exist in almost all states to prevent companies from disciplining workers on their own for filing a workers' compensation claim. You should know that even when your employer decides to reject your claim, they cannot retaliate. Moreover, if they decide to discipline or fire you, you can file a case against your employer as long as it fits the disciplinary action connected to the filing of your workers' compensation claim.
How Can The Best Workers' Compensation Lawyer in LA Help You? 
Some injured employees seem unsure regarding hiring a workers' compensation lawyer. Yet, truth be told, it is highly advisable. The best workers' compensation lawyer in LA are known to be experts in the legal field, and they know how to go through the right process to prevent your claim's denial. They will not only help you receive the workers' compensation benefits, but they can also help you recover fully by reduced stress. 
If you have no idea which law firm to turn to during your most difficult time, Oktanyan Der-Grigorian Law Group will welcome you with a free case evaluation. ODG Law Group is a family-owned business that has been serving in the legal industry since 2005. There are several law firms in LA to choose from, yet ODG Law Group stands out through their undying commitment by protecting their clients' whole being no matter what the situation is. 
If you are an injured employee with nowhere to go, the best workers' compensation lawyer in LA is found in ODG Law Group. Being knowledgeable in the field can definitely go the extra mile. You do not need to prolong your agony against manipulative employers or insurance companies because you have the right to fight for what you deserve. It would be best if you do not face this alone. Let ODG Law Group help you. Contact us at (818) 975-3080.