When we're ill with a disease or suffer injuries from an accident, we seek medical treatment. Those who work in the healthcare industry risk their own lives to save other people's lives. They provide care and appropriate medical treatment to make the sick feel better and recover, But what if these health workers became the ones who need help? 
Fortunately, there's a bill that would extend what makes up an "injury" warranting California workers' compensation for healthcare workers. California Senate already approved the bill and just awaiting further discussion in the Assembly. Called SB 213, it would broaden these types of injuries to include contagious diseases, respiratory illness, cancer, including COVID-19.
Moreover, the statute would accommodate the "rebuttable presumption" of workers' compensation. It means that healthcare workers don't have to prove that their injuries occurred while performing their duties. In case you encounter any problems with your workers' compensation as a healthcare worker, don't hesitate to contact ODG Law for legal help.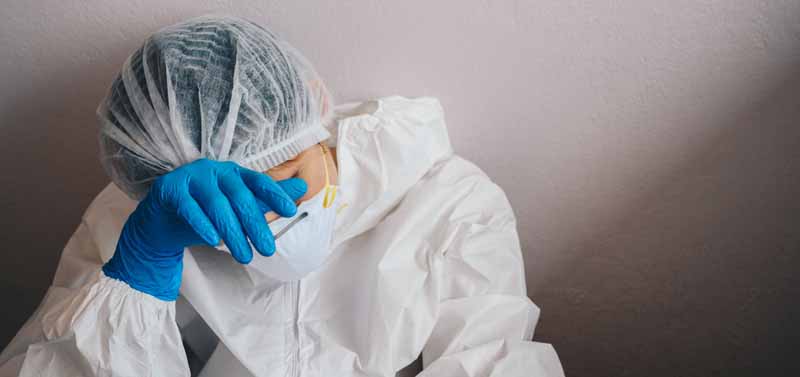 What Are Your Options as an Injured Healthcare Worker?
Are you a healthcare worker, such as a nurse or attendant, and suffer injuries while doing your job? You may be eligible for compensation and other benefits. Actually, you have two options to get compensation:
Filing a Workers' Compensation Claim
California requires that every company, business, or employer must carry workers' compensation for their employees. The insurance will cover the injured worker's medical treatment expenses and other overheads. 
The worker cannot file a lawsuit against his employer after sustaining a work-related injury. Moreover, he doesn't have to prove his employer's negligence just to get compensation and other benefits.
If you missed work because of the injury, you may get paid for partial lost wages. In case the injury led to impairment and you can no longer work temporarily or permanently, you may get total disability benefits.   
When you need to find another job due to your injuries, you may get partial disability benefits. However, when a loved one dies, the surviving family will receive wrongful death benefits. 
Filing a Personal Injury Case
Since you can't file a case against your employer for a work-related injury, you can file a personal injury case against another person who caused your injury. For instance, you experienced assault from the patient himself or any of his family members. 
A personal injury lawsuit enables you to acquire more money than a workers' compensation benefits. It's because you can get damages for other things, such as pain and suffering, which can't do when filing a workers' compensation claim.
Nonetheless, you have to prove the defendant's negligence or intentional act in a way that resulted in harm, to accumulate compensation by filing a personal injury lawsuit.  
Most Common Reasons Why Healthcare Workers Sustain Injuries at Work
Healthcare workers provide immediate treatment to workers who suffer injuries while doing their jobs. However, these people who work in the healthcare sector are prone to get hurt themselves for the following reasons:
Slip and Fall
Hospitals and clinics need to be always clean and disinfected that's why floors are always mopped. However, wet floors are slippery and can cause slip and fall accidents, especially for rushing nurses and attendants during an emergency.  
Needle Sticks
Healthcare workers, especially nurses use needles and sharp medical tools and instruments. However, some patients are afraid of injections. In a case such as this, these medical tools may accidentally hurt them. It can puncture or cut their skins. 
Overexertion
Work in a healthcare industry generally requires repetitive tasks. According to the Occupational Safety and Health Administration (OSHA), healthcare workers are over seven-fold possibly to develop musculoskeletal disorders (MSDs) than other workers.
Infections
Healthcare workers are most prone to get infected as they tend to sick people to make them feel better and make them recover. Because of that, they are at risk of getting infected as well.
Sprains and Strains 
Repetitive duties and tasks can also result in sprains and strains. These injuries develop over time and occur when there is frequent lifting, pushing, or pulling. A healthcare worker may twist his ankle or knees, resulting in sprains or strains when running during an emergency.  
Violence
There are also times when healthcare workers experience violence, especially if the patient is a criminal. Sometimes, the family of a person who died became too emotional and blames the doctor or nurses due to the incident. 
Get the Genuine Help that You Need for Workers' Compensation for Healthcare Workers. Contact ODG Law Today.
The help and caring of a healthcare worker mean a lot for sick or injured people. It's just right that we return the favor of helping them when they become sick or injured. 
Our workers' compensation and personal injury lawyers at ODG Law will help you if you have any problems with your workers' compensation. We'll represent you if another party caused you harm and injury.
We have an excellent record of providing victims and their families with genuine help. Our compassionate and expert lawyers ensure to protect your rights and that you receive the compensation you deserve.
Book a free case evaluation with ODG Law. We work on a contingency fee basis. Call us today at (818) 975-3080 or send us queries at our email.