As a dedicated employee, you work hard to earn a substantial amount of money for your family. Also, you don't mind overtime work to impress your boss with hopes of getting a promotion. However, all of your hopes and dreams suddenly collapsed because of a catastrophic injury caused by a negligent person.  If this is the case, contact the Oktanyan Der-Grigorian Law Group to help with your situation. Our skilled California work-related catastrophic injury attorney will be glad to legally assist you.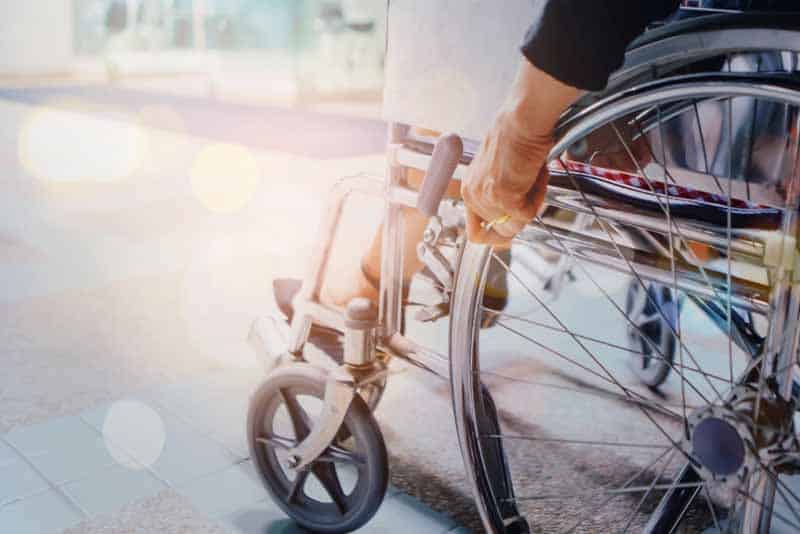 California Work-Related Catastrophic Injury Attorney: What is a Work-Related Catastrophic Injury?
Legally speaking, a catastrophic injury is a detriment that is worthy of a higher level of compensation. The amount awarded is bigger than a standard personal injury case a victim may possibly get. 
Technically, a catastrophic injury is still a personal injury. However, it fulfills a level for greater damages. This is crucial in states with no-fault car insurance systems.
From a medical perspective, a worker or employee who sustained a catastrophic injury will deal with:
Necessary lifetime care or special adjustment

Permanent impairment or disability

Extremely disfigured, crippled, or stigmatized

Completely unfit to make money 
In most cases, this type of injury can result in permanent disability, which could also affect the lives of family members. Why? It's because you'll depend on your family member's help, care and support, especially your spouse's. If you're the only breadwinner at home, the whole family will suffer emotionally and financially.
If you suffer a work-related catastrophic injury, you might depend on others for the rest of your life. Additionally, you may lose your capacity to work and lose your quality of life. If all of these happened because of other people's negligence, you have the right to file a workers' compensation claim. Our expert work-related catastrophic injury attorney can help you file a workers' compensation and help you further should any issues arise.
Some work-related catastrophic injuries a victim may not recover from include:
Spinal cord damage that restricts mobility

Critical injuries that impede you from doing your tasks

Amputation of a specific body part

Facial scars

Brain trauma leaving the victim comatose

Injuries that led to sexual dysfunction
Work-Related Catastrophic Injuries that Oktanyan Der-Grigorian Law Group Handle
Work-related catastrophic injury claims differ from other types of injury cases. Initially, what's in here are potentially millions of dollars. Insurance companies, together with their attorneys, will do everything to deny or minimize your claim. 
Another thing is that this type of life-threatening injury requires compensation that should cover your present costs and your future overheads. We take these following injuries seriously and do our best to win the case for our clients. 
Head Trauma 
Head injuries range from minor to Traumatic Brain Injury (TBI), which can disrupt your ability to function properly. Our work-related catastrophic injury attorney will do everything to establish a case that constitutes your loved one's needs.
Excruciating Burns
Burns are the most bodily agonizing thing an injured victim may endure in terms of physical pain. Oktanyan Der-Grigorian Law Group can help find you the best doctor to oversee your medical treatment and rehabilitation.  
Body Part Dismemberment 
It's a disheartening experience when you need to lose a body part because of an accident due to another person's negligence. We understand how you feel, and we feel sorry about that. We'll fight hard to get you the compensation necessary for your medical treatment and recovery – past, present, and future costs.
Spinal Cord Injuries (SCI) 
SCI can also alter your life because it limits your movement and the things that you can and need to do. It's possible that you'll live in a wheelchair for the rest of your life. We'll get hold of the person responsible for your harm and injury and make him pay the damages you incurred.
What Types of Compensation Can You Recover from a Catastrophic Injury?
In California, damages that an injured victim can suffer in catastrophic injury are usually significant. Don't accept any settlement that the insurance company will offer you. The amount they usually offer won't provide fair values, especially for catastrophic injuries. Let our seasoned work-related catastrophic injury attorney review it first. We'll negotiate with them on your behalf and ensure you'll get fair compensation.
Previous and future medical expenses

Lost salaries and loss of capacity to earn money

Property repairs

Out of pocket overheads

Punitive damages

Pain and suffering
Need Legal Help? Contact Oktanyan Der-Grigorian Law Group Today!
Catastrophic injuries can change your life you never expect. We understand how you feel and how to live a life with a permanent injury. We're here to help you become "whole" again. We'll deal with the insurance company and secure you a fair settlement. If necessary, we'll bring the case to court and represent you. 
Your life mustn't end in misery, and you should still see the brighter side of everything. You still have your family, and you have us to fight for your rights. Call Oktanyan Der-Grigorian Law Group today at (818) 975-3080 or send us your queries to our email. We work on a contingency basis.