According to the Occupational Safety and Health Administration, around 34,900 people suffer injuries in the US, and 85 perish in powered industrial trucks, such as forklifts, every year. Injured victims can seek the help of a reliable California forklift accident lawyer to help them recover damages.
Forklifts are a significant part of numerous large-scale operations. It makes the job easier for manufacturers and their workers. However, these powerful machines can be dangerous for the operator and his co-workers if not used accordingly.
This type of workplace accident is one of the several reasons why some workers suffer impairment or even death while doing their jobs. Benefits from the workers' compensation won't be enough to pay for all the medical bills, lost wages, or other damages, including the pain and suffering. Your best decision is to retain a top California forklift accident lawyer who will protect your legal rights and help secure the compensation you deserve.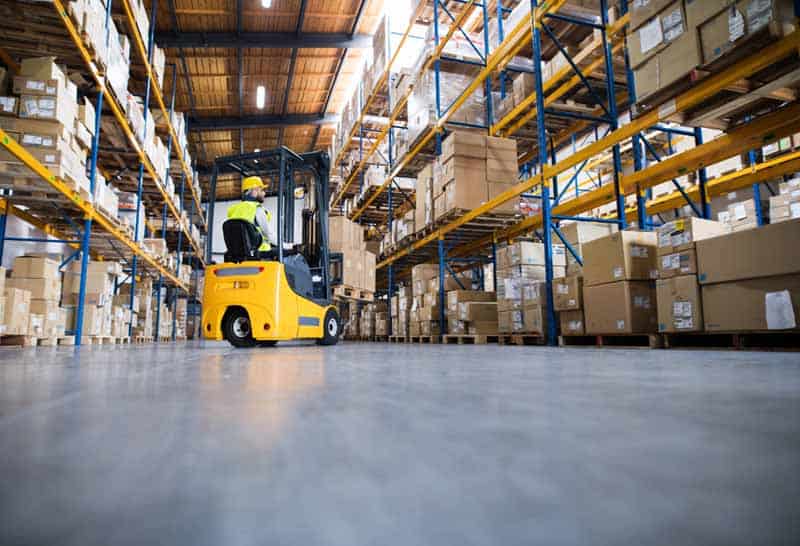 California Forklift Accident Lawyer: Why Do Forklift Accidents Happen?
Forklifts are essential tools for lifting and relocating heavy loads and objects. However, an accident can occur because of negligence. Whether you're the operator or a co-worker who suffers injuries, better speak with the top California forklift accident lawyer to review your case.
Here are the most common reasons why forklift accidents happen in or out of the workplace:
Accidentally Hitting or Knocking Down a Worker or Pedestrian
There are instances when a forklift operator accidentally knocks down or hits a co-worker or a pedestrian because of distraction. However, it can also be due to a hazardous working environment that didn't give the operator sufficient time to think right to prevent the accident. The lack of warning signs could be one of the reasons.
Quick Turn Causing Forklift Roll Over
Forklifts are huge, hefty machines not designed for making quick turns. A forklift operator who makes a quick turn can cause the machine to tip or rollover. Another reason is uneven surfaces, such as huge cracks or holes on the floor or ground. A raised flooring or object on the floor also contributes to the overturning of the truck. 
Blocked View
Most often than not, forklift operators deal with a blocked view. Being the equipment's operator requires a clear view of the route. Accidents usually happen when not slowing down around blind spots. Another reason for the mishap is driving fast with raised cargoes with forks lifted. To avoid accidents, the operator works with a "spotter" to help them circumnavigate around blind spots to avoid accidents.
Loads Falling From A Forklift
Forklifts are a great help for lifting and moving heavy objects to higher places.  However, when wrongly done, lifting and moving can result in tragedy. Unequal loads can dislodge quickly and fall on the overhead guard, floor, or road the truck moves. Additionally, the cargoes can accidentally fall on other workers or warehouse people. 
Inadequate Training of Forklift Operators 
Companies that need forklifts should also have well-trained forklift operators. These workers must know the fundamentals of a risk-free forklift operation. Likewise, they need to be familiar with the equipment's parts that can cause damage.
Falling from a Forklift
Sometimes, forklift operators themselves fall from the equipment they are operating due to being in a hurry. There are also instances when workers ride in front or back, which is too risky. When the worker fell off, and the operator didn't notice, that particular worker was at risk of being run over whether he was in front or back.
Mechanical Disasters
Even though you are careful and exercise the safety measures, some accidents can still occur. It's because other underlying reasons might have caused the unfortunate incident. Have you thought of the forklift itself, which might be the problem? 
It is why regular and proper maintenance is necessary. Mechanical failures and malfunctions can cause catastrophic accidents and tragic injuries. 
What Type of Injuries a Victim May Sustain?
Operating a forklift induces a major hazard to workers in any workplace. Injuries the victims may get include:
Back or neck injuries

Lacerations or bruising

Internal organ damage and internal bleeding

Traumatic brain injuries

Broken or fractured bones

Spinal cord injuries (resulting in possible paralysis)

Nerve damage
If you suffer one or more of those injuries, speaking with the top California forklift accident lawyer gives you the odds of getting better and bigger compensation. 
Did You Suffer Injuries from a Forklift Accident? Call the Oktanyan Der-Grigorian Law Group Today.
The Oktanyan Der-Grigorian Law Group started helping victims in 2011 who sustained personal injuries. Our compassion and expertise make us stand out from the rest and efficiently handle cases, including forklift accidents. Most of all, we'll never leave your side. 
Let us help you win the case. Call our office at (818) 975-3080 today for a free consultation. You can also email us at [email protected] for any queries you may have regarding your case. We work on a contingency fee basis, so don't worry. You can pay us after we win a settlement for you.