A brain injury attorney in Los Angeles CA, the most essential role is to evaluate and examine the case. He must ascertain the degree of the damage or injury, the loss of function, and any problems that may occur. A Brain injury can result in a variety of symptoms, including short-term memory loss, severe headaches, seizures, speech issues, slurred speech, and psychological disorders. While, anxiety, depression, and emotional stress are some of the long-term consequences. A brain injury attorney will be able to make the appropriate decisions for his client. And the best way to win a brain injury lawsuit is to secure compensation for all medical costs and lost income.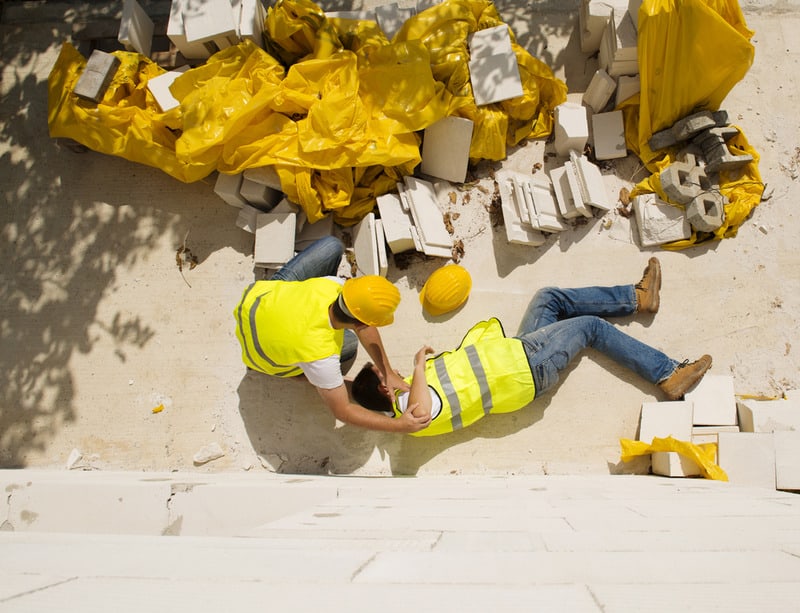 The Legal Obligations Of Brain Injury Attorneys In LA For Brain Injury Victims
The majority of persons who have suffered brain injuries as a result of vehicle accidents, occupational injuries, or falls from playground activities claim damages on their own through insurance providers. However, some people are not covered due to financial constraints. People who have suffered need to engage a brain injury attorney in Los Angeles in order to receive proper recompense. The law regulating brain injury cases differs from one state to the next, and each state has its own compensation system.
The attorney in charge of the case should gather all of the facts or proof of evidence from eyewitnesses and the person in charge of presenting the lawsuit. He should then put together a compelling case for trial. The attorney will have to demonstrate that the other party (the one at fault) was to blame for the brain injury. A brain injury law attorney in Los Angeles plays several essential functions, including:
He should be well-versed in the existing laws involved in the case. He should be able to communicate and bargain effectively with insurance agents and judicial authorities. An attorney should be competent to handle a wide range of cases, including personal injury and wrongful death. Attorneys should also be familiar with all of the laws that apply in court and how they are implemented.
Attorneys also play an essential role in delivering justice and fair recompense to brain injury sufferers. They collaborate with their clients and recommend them to appropriate medical and rehabilitation facilities. They provide their clients with advice on all elements of their brain injury case. In brain injury lawsuits, the attorney must establish the other party's guilt. For example, if the other party was speeding and colliding with another vehicle, the brain injury attorney must demonstrate that the defendant was aware of what he was doing and did nothing to save himself from being struck by a vehicle.
Another essential task of a brain injury law attorney is to defend the victim's rights. During the brain injury case, the attorney must ensure that his client's rights are protected. Victims must be paid in some circumstances for their suffering and pain, medical expenditures, loss of earning ability, and other costs incurred as a result of the brain injury. The seriousness of the brain injury, as well as the length of the event, are factors in the compensation claim. The amount of compensation claimed is also determined by the degree of blame that may be assigned to the accident.
Aside from these critical duties, the attorney also assists the victim in adjusting to the circumstance. The victim must be able to continue with everyday activities and even resume normal life after suffering a brain injury. The victim's attorney must assure that he can live properly on his own. The attorney also ensures that the victim receives sufficient assistance from members of the family and that he or she looks after himself or herself. The attorney does everything he can to ensure that his client is adequately healed to aid him with the post-trauma procedures.
The role of a brain injury attorney cannot be overstated. When you believe you have suffered a brain injury, you should contact a good attorney once. The first thing your attorney will do is gather all essential facts about your case and consult your physician or seek a medical opinion to determine if you are suffering terribly from a brain injury. If there are any concerns regarding the degree of your injuries, your attorney will conduct an investigation and then get the necessary documentation to demonstrate that you are indeed suffering from a brain injury. After then, your attorney will file a case on your behalf and represent you in the courtroom. Finally, you will be able to get the compensation that is owed to you.
ODG Law Group: The Brain Injury Attorney In LA You Can Trust!
The choice to employ a brain injury attorney in Los Angeles does not end with the desire to employ one. The next difficult step is to select a reputable law firm to handle your traumatic brain injury case. What makes it difficult is that numerous legal firms continue to take cases without guaranteeing that each case is given the highest care. As a result, most of the time, these instances get neglected or are lost due mainly to adverse conditions. Hence, the most prudent course of action is to choose a reputable law firm in Los Angeles that handles brain injury cases with care, respect, and undivided attention. So, Oktanyan Der-Grigorian Law Group is the law firm to employ.
ODG Law Group works with the top brain injury attorneys in Los Angeles to handle your specific brain injury cases. Because brain injury cases are among the most complicated, having an experienced and professional attorney is unquestionably necessary. ODG Law Group prioritizes its clients' best interests in order to assist them emotionally, physically, psychologically, and financially on their road to recovery. In case of any doubt, you may always visit our website or please call the ODG Law Group hotline at (818) 975-3080 for a free legal consultation. So, call ODG Law Group right away!