Workplace injuries occur in almost any kind of industry. Even those working in the office can acquire repetitive stress injuries. There's no occupation that a worker or employee won't deal with injury. It may not be now, but it might be in the future because of negligence.   If you suffer injuries while at work, you are eligible for workers' compensation. However, filing a claim is a complex procedure, especially if you're not familiar with the law. The insurance company will do everything not to pay you. Consulting the best Los Angeles workplace injury attorney will help protect your rights and ensure you receive fair compensation.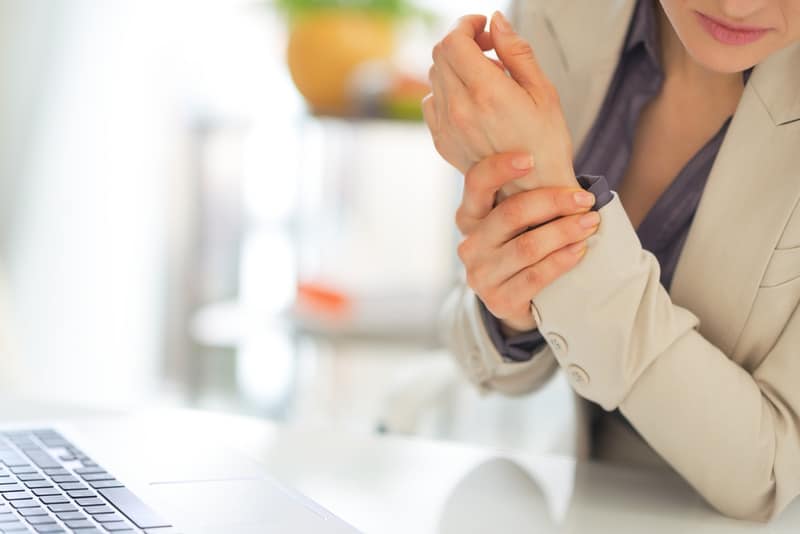 California Law on Workers' Compensation 
The state law mandates California firms and employers to carry workers' compensation. This type of coverage provides employees and workers benefits when a work-related injury or illness occurs. It's also applicable to companies headquartered outside California but has employees working in the state. These privileges include:
Medical Treatment Benefits
These are overheads that workers' compensation will pay. It includes surgeries, prescription drugs, tests, hospital stays, and others. 
Temporary or Permanent Disability Benefits 
When victims suffer a disabling injury, they may benefit from wage replacement. However, they are only offered these subsidies at a rate of their salaries before the occurrence of injury.
Supplemental Job Displacement Voucher
This applies to a victim who suffered a permanent disability and won't be able to return to work with the same employer. The voucher will help the victim pay retraining expenses once they return to work but can't do the same job anymore.
Death Benefits 
The victim's surviving family will receive death benefits if their loved one dies due to work-related injury or illnesses.
Workers and employees are not the only ones who benefit from workers' compensation, but also employers. It's because they won't worry about any lawsuit filed against them if their employees suffer work-related injuries. 
Best Los Angeles Workplace Injury Attorney: How Does it Work in California?
Workers' compensation benefits are often dependent on the employee's average weekly salary. The existent amount differs, which is according to the type of benefit. 
An employer or a company can buy workers' compensation insurance from private insurance companies or state-run funds. When they don't have his coverage for their employers, they're violating the California Labor Code. They can encounter problems such as:
$10,000 fine

One-year imprisonment

Up to $100,000 state penalty 
Why Do Insurance Companies Deny Workers' Compensation?
Sad to say that insurance companies will not approve all claims in workers' compensation. They will find loopholes to decline such claims.
Injury Didn't Occur at Work
If the sustained injury isn't work-related, the insurance company will have a good reason to deny an employee's claim. This scenario usually happens if no one attests that the injury happened at work. The best Los Angeles workplace injury attorney can help prove that the injury indeed occurred while the victim is at work.
Intoxicated or On Drugs
The insurance company would disprove the claim if the victim went to work drunk or on drugs. It will be a strong ground that proves the worker's negligence. His irresponsibility put his life and others at risk. 
Failed to Act Quickly
The saying, "Better late than never," doesn't apply when filing for workers' compensation. As a victim, you need to notify your supervisor or manager about the injury immediately. You need to provide your employer with a written notice about the accident and your injury in a month of its occurrence.
When you file a claim beyond the provided timeframe, you'll lose any rights to get benefits. If your employer fails to process your claim, you'll have a year from the date of the incident to file your claim. Forfeiture of your privileges will lead to a lot of financial problems on your end. 
What Causes Workplace Injuries?
Employers must provide a safe working environment for their employees and workers to prevent such injuries. Accidents occur because there's a violation of safety measures, negligent employers, or workers. Sometimes, a third party"s involvement, such as defective equipment, products, or tools, will make the filing of the claim more complicated. 
Workplace accidents that victims usually encounter include:
Electrocutions

Falling objects

Explosions

Slips, trips, and falls

Trench collapses

Transportation accidents

Fires

Falls from heights

Equipment and machinery accidents

Collapsing building
No matter what kind of industry, these workplace misfortunes will leave workers seriously injured, which they might endure for the rest of their lives. 
Problems with Your Workers' Compensation? Call the Oktanyan Der-Grigorian Law Group
Oktanyan Der-Grigorian Law Group has the best Los Angeles workplace injury attorneys who can efficiently handle your case. If you have any issues with your workers' compensation, we are the right people you can turn to. 
We have the expertise and resources to make a successful case and work on a contingency fee basis and we're always ready to help. Call us at (818) 975-3080 for a free evaluation of your case. You can also email us.