Orthopedic injuries are prevalent, unavoidable, and distinctive. Most of the time, no two injuries are the same. As a result, workers are frequently perplexed regarding the appropriate course of action once an incident occurs. Orthopedic Injury Law serves to safeguard employees' rights when they are involved in an unanticipated accident at work or while performing job-related responsibilities. Unfortunately, not all workers are aware of this regulation. Thus, hiring a Workers' Compensation Law Attorney in Los Angeles CA can enlighten you on this subject.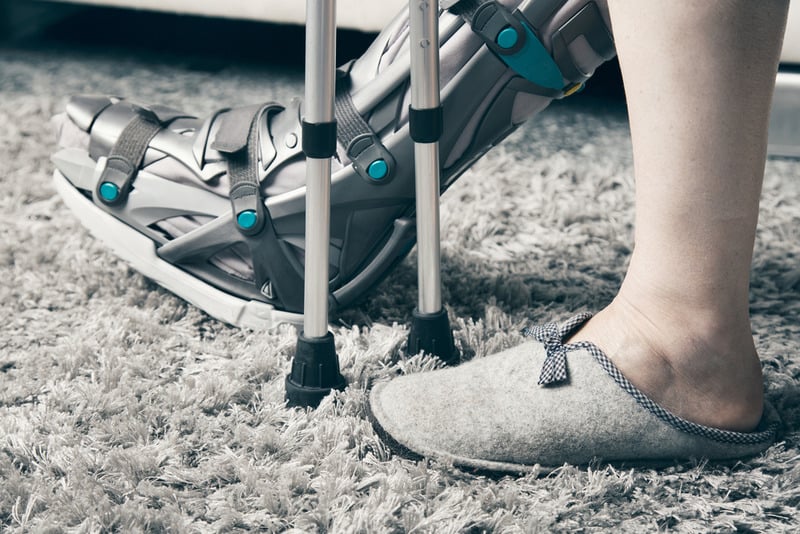 Orthopedic Injury Claims: What You Should Do
If you are involved in an orthopedic injury case, you should seek the guidance of an orthopedic injury attorney in Los Angeles. In fact, you may have numerous questions to ask. However, before you hire an attorney, you must know the appropriate questions to ask. You should find out whether the attorneys provide a no-win, no-fee service. This implies you won't have to pay anything if your lawsuit isn't won. Furthermore, some lawyers provide this service, but only for particular sorts of cases. Therefore, before making a final selection, be certain that you have asked all of the pertinent questions.
When you receive a quotation from an orthopedic injury lawyer in Los Angeles, be prepared to provide all of the details regarding your case. However, you should be aware that some injuries, such as repetitive stress injuries, will not have an immediate impact on your capacity to work. However, some types of injuries, such as broken bones or fractures, might be more complex and require you to leave work. As a result, if you decide to engage an orthopedic injury attorney in Los Angeles, you should have everything ready.
Your orthopedic claim must be backed up by medical documents, which the lawyer will provide. They will also go through your orthopedic claim to determine if any mistakes were made in the first report. Furthermore, the lawyer may request that you undertake further testing, such as MRIs and X-Rays, to support your case. It is essential that you get thoroughly checked and that you are allowed to return to work.
You will be asked questions regarding your work habits and the actions that caused the injury during your assessment. For example, if you fell due to a lack of safety railings, if you were able to move freely, and if you exert yourself too hard. The attorney may also ask a few questions about any previous procedures you've undergone. You'll also be asked about the tasks you completed each day and how long it took you to finish each task. You must be able to describe how and when you were unable to work as a result of the injury.
If you suffer chronic injuries as a result of a workplace accident, you must photograph them. You will also be required to show the physician and other staff engaged in your injuries, including the physician who visited you in the hospital and anybody else who may have been engaged. The physician will request that you send copies of the pictures to them through the mail. Once the doctor gets these pictures, they will be able to create a report to give to your company. In these cases, an orthopedic lawyer's responsibilities include preparing the appropriate papers and professionally presenting your claims.
Workers' Compensation Law Attorney In Los Angeles: The Truth About Most Orthopedic Injury Cases
One of the issues orthopedic injury attorneys have to deal with is the employer's insurance agent. If you decide to handle your case on your own, insurance firms can take advantage of you. As a result, having an orthopedic injury attorney on your side will guarantee that you receive the compensation you deserve. They will go through your claim and talk with you about how to reach an agreement. If you do not have a permanent impairment, you may be able to reach an out-of-work orthopedic injury settlement that pays for part of your lost earnings as well as certain medical costs. This is usually a one-time payment, but it is preferable to losing your job because you can not work. This sort of settlement is not feasible if you are permanently disabled and unable to work.
Many employers would like to settle their claims, but this is not always possible. If you owe money, you should seek the advice of an attorney. You needed someone to advocate for you and negotiate a reasonable settlement. The employer's insurance agent is qualified to do precisely that, but only a legal representative can guarantee that your claim is valid.
Many people believe they do not have a case, but orthopedic injury claims involve a number of criteria. Each situation is unique. If you have any questions about the previous paragraph, don't hesitate to contact ODG Law Group in Los Angeles. They can provide you with an unbiased assessment of your case and explain your legal options to you. You will not be misled or taken advantage of if you have legal representation.
ODG Law Group: Represented By A Top-Rated Orthopedic Injury Lawyer In Los Angeles
Once you've chosen to fight for your orthopedic injury, it's important to engage the top orthopedic injury lawyer in Los Angeles from a respected legal firm like Oktanyan Der-Grigorian Law Group. ODG Law Group has been assisting injured employees since 2011, with a strong vision of defending and preserving their rights and holistic welfare. The ODG Law Group has successfully handled many orthopedic injury cases over the last ten years. They continue to do their very best to represent individuals who have no voice and no defense. Going through a court case, regardless of the reason, is difficult. As a result, you must surround yourself with the most remarkable people who will always be by your side. Thus, you need the services of ODG Law Group. For a free case evaluation, call (818) 975-3080, or you can visit the ODG Law Group website.