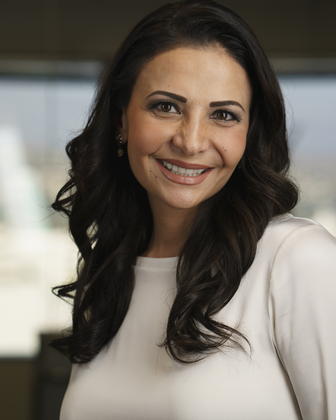 G. Julie Oktanyan
Location : Glendale, California
Position
Firm Partner and Co-owner
Education
Southwestern University School of Law,
Los Angeles, California
University of California
B.A., Bachelor of Arts – June, 1998
Major: Psychology
Unparalleled Experience You Can Count On
Julie Oktanyan is the managing partner at ODG Law Group, and is an experienced civil attorney with 15 years' experience as a litigator. Prior to starting her own practice with her partner and youngest sister, Leanna Der-Grigorian, Ms. Oktanyan practiced as a civil defense attorney for two prestigious law firms in Downtown, Los Angeles and Woodland Hills. Her prior legal experience at these firms encompassed defending insurance companies in serious and high exposure matters ranging from product liability, premises liability, construction defect and automobile and truck accidents.
Upon starting her practice at ODG Law Group, Ms. Oktanyan confidently and devotedly took on Plaintiff's work, representing clients on the other side of the fence who had suffered serious and life-altering injuries due to motor vehicle accidents, slip and falls, pedestrian accidents, to name a few.
Representing clientele on the other side was very exciting and natural for Ms. Oktanyan, given her vast legal experience especially in the arena of insurance defense litigation. Having the ability to anticipate the other side's defense strategy and tactics, only made it easier for Ms. Oktanyan to foresee the defense's oncoming strikes and artfully plan and execute her next step to obtain a victorious result for her client's case.
More Than an Attorney – Your Personal Advocate
With a vast array of experience as this, having represented clients on both sides, diving into the realm of Workers' Compensation Law was a much anticipated and natural step for Ms. Oktanyan. In 2012, she joined her partner, Leanna Der-Grigorian, in their Workers' Compensation department, and fully devoted all of her time and energy to this practice area.
Her passion to help injured workers and determination to succeed, fueled her unwavering desire to delve deep into this area of legal practice and specialize in it. Ms. Oktanyan truly cares for her clients and it is her infectious charisma and strong will power that has led to the hundreds of victories she has claimed for her clients in medical benefits, future medical care and six figure settlements.
Prior to her defense work and private practice, Ms. Oktanyan served as a summer clerk for the Law Offices of Johnnie L. Cochran, Jr. in their civil rights department working side by side with extraordinary attorneys in the representation of severely injured clients in police brutality matters. Prior to that, she completed an externship at the Los Angeles City Attorney's Office assisting attorneys in public entity premises liability cases.
Ms. Oktanyan earned her Juris Doctorate from Southwestern School of Law, in Los Angeles, in May of 2002, claiming "Exceptional Achievement Awards" in Torts Law, Products Liability, and Intellectual Property. She received her Bachelor of Arts in Psychology from UCLA in June of 1998. Ms. Oktanyan is fluent in Armenian.
Compassion, Love, and Grit
When Ms. Oktanyan is not practicing law, she enjoys reading about spirituality, hiking, traveling, and spending as much time as she can with her husband and children. She is a loving and devoted wife and mother of three. She truly believes 'time' is the most precious gift we are given on this earth and it is her mission and life's purpose to give as much time as she can back to her suffering clients who call upon her for guidance and help. Compassion is at the corner stone of her heart and beliefs, and every client is worth helping.
She conducts her practice and life with immense love and light in her heart, and strives to bring this same hope to everyone she touches.