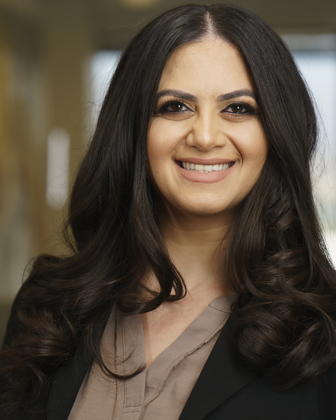 Tina Balyan
Location : Glendale, California
Position
Case Coordinator
Education
Studied Business Law at California State University Northridge
University of California
B.A., Bachelor of Arts – 2006
Major: Communication Studies
Tina Baylan says she got into workers' compensation law because of her passion for bringing healing and comfort to those who have gone through a traumatic or stressful event. When it comes to customer service, Tina started very young. At age 16, she was volunteering at Valley Presbyterian Hospital's emergency room. When she was 19, she worked for Wells Fargo Dealer Services. Her kind and caring nature and concern for the well-being of clients makes Tina a valuable team member at the ODG Law Group."I genuinely care about every client and my goal is to make sure that by the end of our discussion, they have a smile on their face," she says.
Passion for Helping Injured Clients
Tina says her joy comes from helping injured clients get the benefits they need and rightfully deserve. "I got into this field because I wanted to help workers who get injured on the job and who don't get the treatment or benefits they are owed simply because they don't know how the system works."
She says she treats her clients like family. If any of her family members or friends suffer from a work-related injury, Tina says, she would waste no time in referring them to ODG Law Group because she knows, here, they will be treated like family and have the best shot at getting the benefits and compensation they need.
Going Above and Beyond
Tina says she considers all cases she works on as significant and gains great joy when cases settle and clients walk away happy, ready to move on with their lives. She derives the greatest satisfaction from cases where clients get the care they deserve.
"I try to go above and beyond for every client who doesn't expect it and the gratitude I get put a smile on my face knowing I made a client's day by helping them out with something as simple as a call," she says. "It's great when something as simple as a call makes my clients happy. I know how much that call means to them at a time when they are going through so much."
Tina says she also enjoys getting testimonials from clients.
"When we receive these comments and testimonials, it is proof of the high quality of legal representation and customer service that we provide," she said. "I'm proud to work for a law firm where everyone shares my passion for this work and the desire to help clients. I truly enjoy working at ODG because everyone's like family here."
During her spare time, Tina enjoys traveling, dancing, reading, watching movies and spending time with family and friends.