A warehouse occupation is a strenuous and dangerous job that puts every workers' life in extreme danger. The workers' compensation isn't enough to cover all the losses and expenses of the injured victim when catastrophe strikes. An expert Los Angeles warehouse injury lawyer will be your best ally to help you get your compensation and find out if there's another party that caused your injuries.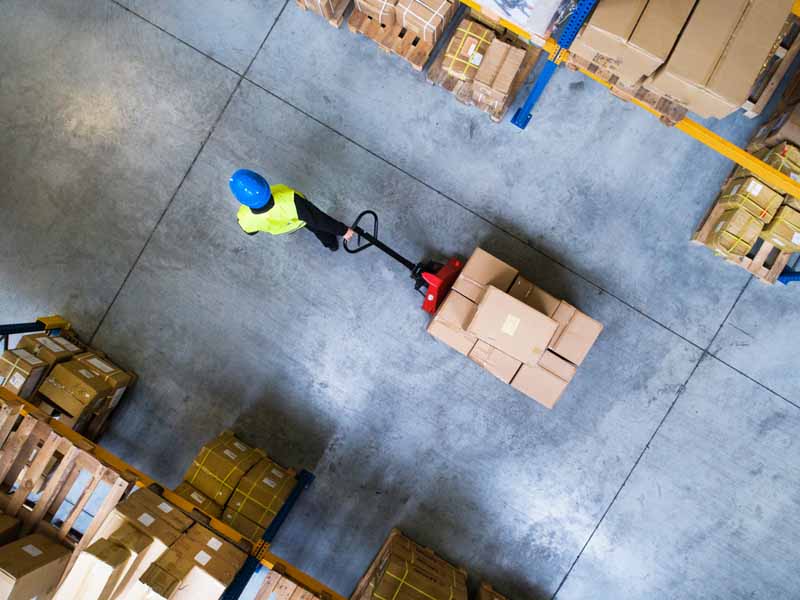 What are the Most Common Types of Warehouse Injuries Do Workers Sustain?
Warehouse injuries result in different forms and could be minor or severe. Here are the most common types of warehouse injuries:
Physical injuries (falls, back injuries, spinal cord injuries, etc.)

Triggered previous injuries

Cardiac Injuries (hypertension, stroke, heart attacks, and more)

Repetitive motions injuries 

Occupational diseases (hearing damage, chemical exposure, and loss of eyesight)

Stress claims (distress, sleep disorders, and tension)
If you're a worker who suffers warehouse injuries while working, contact a Los Angeles warehouse injury lawyer to protect your rights. You need someone expert in tort law to help prove that your work caused you harm and injuries.
Los Angeles Warehouse Injury Lawyer: What are the Most Common Types of Warehouse Accidents that Cause Injuries?
Various types of accidents can occur in the warehouse. The resulting injuries range from minor to severe or even fatal. Some of the most common types of warehouse accidents are:
Manual Handling 
Manual handling involves handling, lifting, or carrying light to heavy objects, moving them from one place to another. Most often, warehouse workers need to lift heavy items. When there's a lack of training, no tools or equipment to use, or too much repetitive strenuous work can result in sprain or strain injuries. 
Falling Objects
Falling objects are common in the warehouse, especially if the piled boxes are too high. When these bulky and heavy parcels fall on warehouses workers, you can't imagine the extent of the injuries they can suffer. 
Accidents such as these occur if the packages are not properly stacked. It indicates carelessness, or the shelves themselves or pallets are of poor quality and couldn't bear the weight of the items being put to them. These objects can cause serious injuries, such as head injuries.
Slips, Trips, and Falls
Other common accidents in the warehouse are slips, trips, and falls. Due to the bustling nature of this work, discarded boxes, ties, cables, or substances can all lead to different kinds of injuries. Ignoring the hazards isn't only perilous, but it likewise disrupts health and safety.
Impingement and Machinery Accidents
The most common impingement injuries in warehouses are forklift, pallet trucks, and packaging machinery operations. Injuries that result from the accident are generally severe, particularly if the worker becomes entangled or trapped. 
Why Do Warehouse Disasters Happen?
A majority of warehouse disasters are due to human error or negligence. Here are a few of the most common reasons:
Deficiency in the appropriate safety equipment

Poor lighting

Failure to comply with roadway markings in the warehouse

Incorrect operation of machinery

Failure to report hazards (spills, loose wires, and boxes in routes or paths)

Speeding when driving a forklift or other equipment

Insufficient employee training 

Failure to wear safety equipment 
Whatever are the reasons, the victim has the right to file workers' compensation. There are circumstances when the injured worker may file a third-party claim. It usually applies to injuries caused by a defective product. 
What Should You Do After a Warehouse Injury?
If you sustain warehouse injuries while working, you need to take some actions to ensure that you'll get the compensation you qualified for. These steps usually begin right away after an injury and persevere into days and weeks following the incident's occurrence.  
Seek Immediate Medical Treatment
An injured worker must seek immediate medical treatment, which achieves two things. First is the assurance that the victim cares for his well-being. Secondly, it will demonstrate a direct connection between the injury or illness and the workplace. When you miss seeking immediate medical attention, it could mean that your employer didn't process it or the insurance company is acting in bad faith.    
Communicate the Accident to a Superior Immediately 
Always report to a superior about the accident as soon as possible. When you disregard, forget, or miss to report your injury, there could be a delay in your claim. The insurance company or your employer might deny your claim. 
Following Doctor's Recommendation As Soon As Possible
As an injured worker, you need to reach the maximum medical improvement according to your doctor's advice. It's a crucial thing to do to ensure that you'll secure full compensation privileges. Not following the doctor's orders can lead to a denied claim. Ensure to have regular checkups and attend necessary physical therapy or rehabilitation appointments.
Los Angeles Warehouse Injury Lawyer: Get Help From the Oktanyan Der-Grigorian Law Group
Working in a warehouse puts yourself at risk of encountering accidents and suffering injuries. Our compassionate and knowledgeable Los Angeles warehouse injury lawyer will serve as your advocate to protect your legal rights. We'll secure you the right compensation you deserve and identify if there's a third party who caused you harm and injuries. 
Get help from the Oktanyan Der-Grigorian Law Group. Call us today at (818) 975-3080 for a free consultation. You can also email us.