Even before the pandemic, consumer demand for different products fuels rapid development in warehouse work. In California alone, Asian imports flood the ports of Oakland, Long Beach, and Los Angeles. This scenario makes Amazon employees very occupied from sun up to sundown. Redundancy in the activities and the necessity to make haste usually lead to injuries. Contact California workers' compensation lawyer for Amazon workplace injuries if you sustain work-related injuries.
The number of workers continues to rise in Amazon, which means more of them are likely to suffer the same fate as previous workers. It's no secret that Amazon is the biggest e-commerce company and has the most significant number of issues regarding injured workers and an unsafe working environment. It also includes how the company deals with their hurt employees.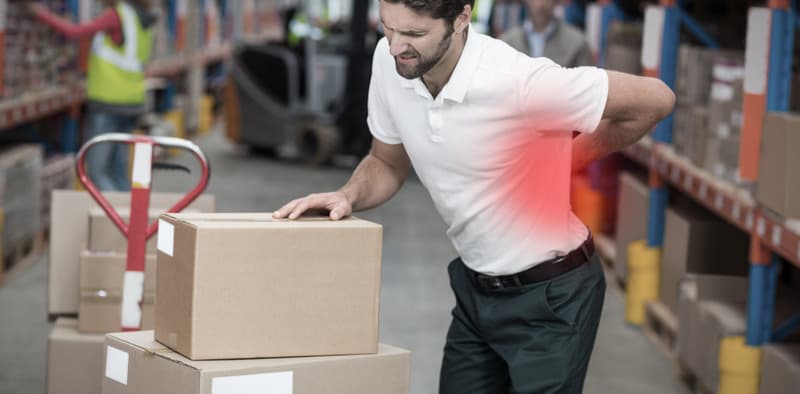 California Workers' Compensation Lawyer for Amazon Workplace: What It's Like to Work in Amazon Warehouses?
Working in an Amazon warehouse is a painstaking job. It usually needs several bending and lifting to pick up products and move them to the conveyor or other places. These recurrent activities can lead to severe muscle wear and tear, causing crippling injuries and excruciating pain. 
Moreover, other accidents such as forklift rollovers or falling objects can cause devastating worker injuries, which sometimes can lead to death. If you sustained injuries while working, consult California workers' compensation lawyer for Amazon workplace injuries for help and legal advice. 
Common Injuries that Amazon Workers Usually Experience
Amazon warehouse has a higher rate of injuries compared to other companies. Last year, Amazon distribution centers recorded 6.5 injuries that transpire in every 100 full-time employees. Other warehouses only have four injuries in every 100 workers. These injuries include:
Back Injuries
Back injuries are the number one injuries that warehouse workers usually experience. The repetitive bending and lifting of heavy parcels and boxes can strain your back muscles. Picking up heavy loads can lead to herniated discs and other injuries that may affect your spinal cord.
Car Accident-Related Injuries
Not only warehouse packers suffer injuries, but also delivery drivers. When they meet an accident along the way while making deliveries, they are eligible for workers' compensation. Not only that, they can file a personal injury claim against the at-fault driver. This is an elaborate case, and you might require the assistance of California's top workers' compensation lawyer to represent you. 
Knee Injuries
Second to back injuries are knee injuries, which also occur due to bending and lifting heavy objects. You kneel and regularly move, and keep a fast pace. However, accidentally twisting your knees due to a slip or fall can result in a severe knee injury such as a fracture or torn tendons or ligaments. You'll have difficulty standing up or walking, making you miss days of work.
Repetitive Stress Injuries
The consistent motion of your body parts for several hours while working can wear out your body. Usually, it leads to musculoskeletal disorders, such as carpal tunnel syndrome. Although these injuries didn't happen in an accident, you should receive workers' compensation as an injured worker. This is especially if your work was why you suffer such health conditions. 
Other Injuries that Amazon Workers Suffer
Aside from the injuries mentioned above, there are other injuries that Amazon workers endure. These are:
Injuries from overexertion

Ladder falls

Forklift accidents

Caught-in or between equipment

Loading dock disasters

Hazardous material situations

Dropping items and tumbling shelves

Operating equipment accidents
California Workplace Laws
Generally, California's workplace laws usually persuade other states and the federal government. Senate Bill AB 701 requires warehouses to reveal quotas and work speed metrics to employees and government agencies. It would prohibit "time off task" sanctions that impact health and safety. It includes bathroom use and forbidding redress against workers who complain.
The Senate Judiciary Committee cited that Amazon's injury rate is almost twice compared to other warehouse industries. A study suggests that Amazon's injury rate last year was 6.5 compared to Walmart, which only had 3. 
Amazon is the region's biggest employer, with 40,000 estimated logistic workers. This year, it will allocate over $300 million to safety projects. It aims to address its workers' sprains and strains due to repetitive motions. Likewise, it will avoid forklifts and other accidents concerning other industrial vehicles. 
Contact California's Top Workers' Compensation Lawyer for Amazon Workplace Injuries
Suppose you or a loved one is an Amazon worker who suffered injuries, better contact California's top workers' compensation lawyer. It's because the claims adjuster will only refer you to their company doctor to lessen your compensation. 
The Oktanyan Der-Grigorian Law Group will be happy to assist you in filing a workers' compensation. The earlier you file, the better because you could lose your right to file a claim. Our top workers' compensation lawyer will help you walk through the process to make it easier for you.
Call us today at (818) 975-3080 for a free case evaluation. We work on a contingency basis and practice our "no win, no pay" policy.