Sustaining traumatic brain injury is not a joke. In fact, it changes the person's life in an instant. The worst part is, it happens unexpectedly. Even when you are trying your best to stay safe on roads, others can be reckless, and that would make all the difference. Accidents caused by another person's negligence can be too much to deal with. Traumatic brain injury victims are often disoriented after the accident and unsure of what to do next. When this happens, the best person to turn to for help is the LA traumatic brain injury attorney. 
Suppose you or your loved one got into a car accident and sustained either minor or severe injuries. In that case, you should uphold your legal rights, especially if another person is accountable for the accident. Los Angeles traumatic brain injury attorney will give professional legal advice on how you can move forward with your case. Every case is different; therefore, it is best to acquire the free case evaluation to ensure that your case's detail is covered. Having a competent attorney by your side can help you in several ways, and you will find out more in this article.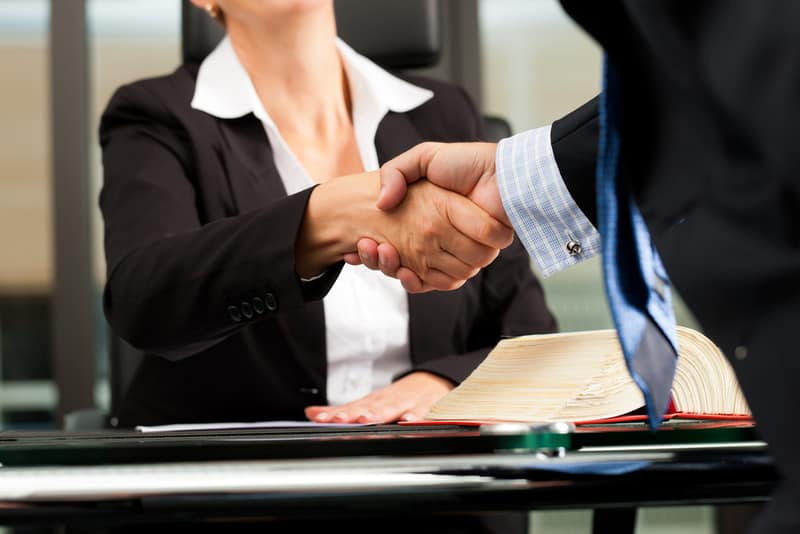 5 Best Benefits of Hiring an LA Traumatic Brain Injury Attorney 
Whatever the manner of the accident is, the LA traumatic brain injury attorney can handle it for you. Traumatic brain injury cases are noted to be one of the most complicated. Yet, with the right law firm, you will never encounter any difficulty as they are trained and experienced over the years. ODG Law Group ensures that you will experience the following advantages once you hire them to represent you: 
They can provide professional and objective legal advice. 
Traumatic brain injuries can be too much for the victims. They can experience severe mental and emotional stress, resulting in difficulty in making right and sound decisions. ODG Law Group will handle your case from start to finish once you hire them. Moreover, once you sit down with their best LA traumatic brain injury attorney, you can expect objective, professional legal advice with your situation. They ensure that you and your family understand the legal process and set things straight. This way, it will be easier to put things in perspective. 
They are experts in negotiating.
Once the case has been filed, and the negotiation starts, the other party's insurance companies may be too persuasive in letting you accept the lowest compensation they can offer. If you have no lawyer to represent you on your behalf, you may accept that offer and think it is already for the best. ODG Law Group will never allow this to happen. They can identify the damages and turn them into monetary value, so they know beforehand what your worth is. They will never settle for less than what you deserve; therefore, ODG Law Group will fight for you, no matter what happens when it comes to negotiations. 
They ensure you get proper medical care. 
When it comes to personal injury cases, it is always best to call and hire a traumatic brain injury attorney as soon as possible. This way, they can ensure that you get the best possible medical care to recover fast. Or else, you may be exposed to medical malpractice or any worst case that will complicate your sustained injuries. ODG Law Group does not only know the law regarding TBI cases, as they are also trained and equipped with knowledge about the medical terms and cases of traumatic brain injuries. Moreover, they have other resources to help you prove the existence of your injuries and make your case stronger. 
They can handle all the necessary paperwork and obtain the needed requirements. 
Sustaining traumatic brain injuries will need you to rest and recover for the time being. It may be challenging to obtain the necessary paperwork and requirements on your own; therefore, it is essential to have a traumatic brain injury attorney to assist you with these. The best part is, they will handle everything, and you only need to look forward to the updates. This way, you can be less anxious about how your lawsuit will turn out. ODG Law Group will ensure that you will be stress-free as soon as you hire them, and in case you need to hear this one out, you deserve this kind of treatment.
They can ensure faster receiving of compensation. 
If you choose to handle your case on your own, receiving compensation may still be a big question mark. You will never be sure if you get it or not; whereas, if you hire a traumatic brain injury attorney, you can expect them to handle it as soon as they can. Since they will personally handle the legal process, you can be confident that they are at it while you are recuperating. Moreover, ODG Law Group understands the importance of compensation for your recovery. It is not easy to be physically, emotionally, and financially drained, especially when you suffer injuries. The compensation will help you breathe and believe that there is still hope after all. Your traumatic brain injury attorney will do their best to make you feel that it is not yet the end of the world. They will make you feel that there is still light at the end of the tunnel. 
ODG Law Group: Assisting TBI Victims Over The Years 
When devastating circumstances such as this happens, choosing the right law firm to assist you legally is essential. Thus, Oktanyan Der-Grigorian Law Group is everyone's first choice, especially in handling traumatic brain injury cases. LA traumatic brain injury attorney ensures to seek justice and just compensation for their clients' best interest. They understand how traumatizing sustaining brain injuries are and how they can significantly affect the victims' lives. Therefore, they stand and provide compassionate and genuine legal service to those who are in dire need of their assistance. Contact them today at (818) 975-3080.